Washbasin high pressure grouting machine
Sanitary high-pressure cementation-forming equipment
To resolve the many drawbacks resulted from ceramic plaster mold cementation, since 1987 we (CHIEN Mechanical Co., Ltd.) have been conducting R&D on ceramic high-pressure cementation shaping with Hocheng Corporation (HCG Group) affiliated with Hocheng Group. During the period one hundred million dollars had been invested in the development. Not until 1993 production was started. As of now washbasins, water tank covers, heels, water tanks, stools produced by HCG have adopted high-pressure cementation for production one after another, in which more than 95% of washbasins and water tanks are formed by drawing on high-pressure cementation shaping.
Different from conventional plaster shaping, high-pressure cementation replaces the plaster mold by using a porous resin plaster mold. Because the high-strength resin mold is porous, during cementation the water content within the slurry can be force-driven from the holes of the mold by means of pressure. Consequently, the cementation speed is faster, the texture of the body finer and more uniform, and the quality more enhanced substantially than the plaster shaping.
Without the need of mold baking, a 24-hr continuous operation is, thus, made possible. The life of a mold even could be extended to more than 5,000 times of operation, or up to one year. In addition to the considerable enhancement in product quality, the yield per person doubles and the production capability of the unit area even achieves as much as six times. It's a high productivity equipment with low cost but high profit.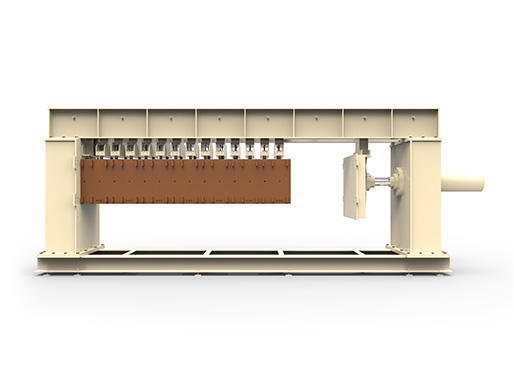 Washbasin high pressure grouting machine
Clamping force
1200kN
Grouting pressure
15bar(max)
electricity
10Kw
Equipment air pressure
8bar
Gas flow
400L/min
Maximum workpiece size
1200x900
Machine size
Length 7388mm x width 1200mm x height 2700mm
Modulus
7